External Support and the R&D Team
In order to realize long-term development and quality improvement, THC established the R&D department to integrate the R&D teams and strengthen their core competiveness. The Department focuses on cultivating professional talents to assume R&D and technical roles. It uses advanced instruments and information to develop products, collects the latest information on packaging materials and beverage processing methods locally and internationally, and understands market trends and the needs of customers. By developing new packaging materials and beverage processing technologies, THC can provide new forms of packaging and beverages of various flavors to satisfy the demands from customers.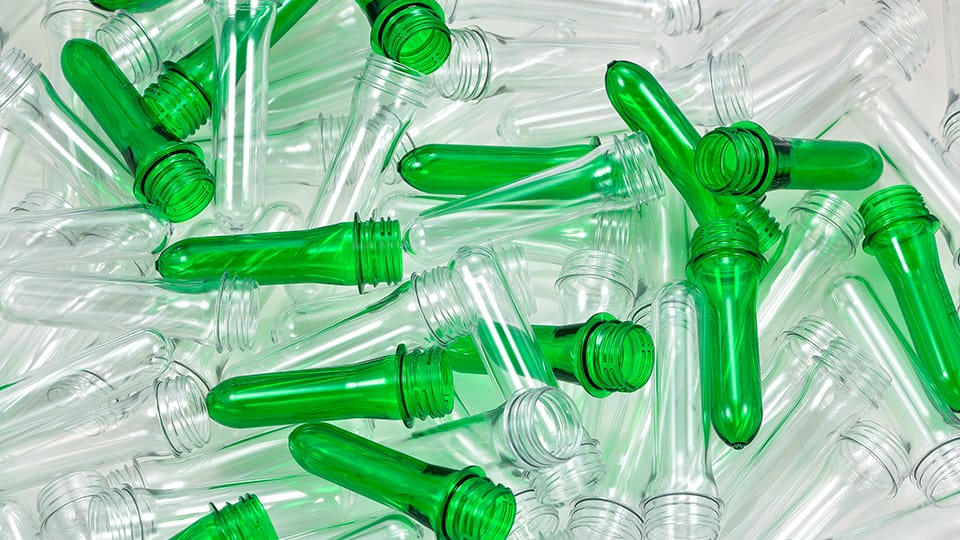 Equipment Suppliers
Collaborate with global equipment giants such as Italy' s SACMI and Canada' s HUSKY to develop light-weight plastic closures and preforms.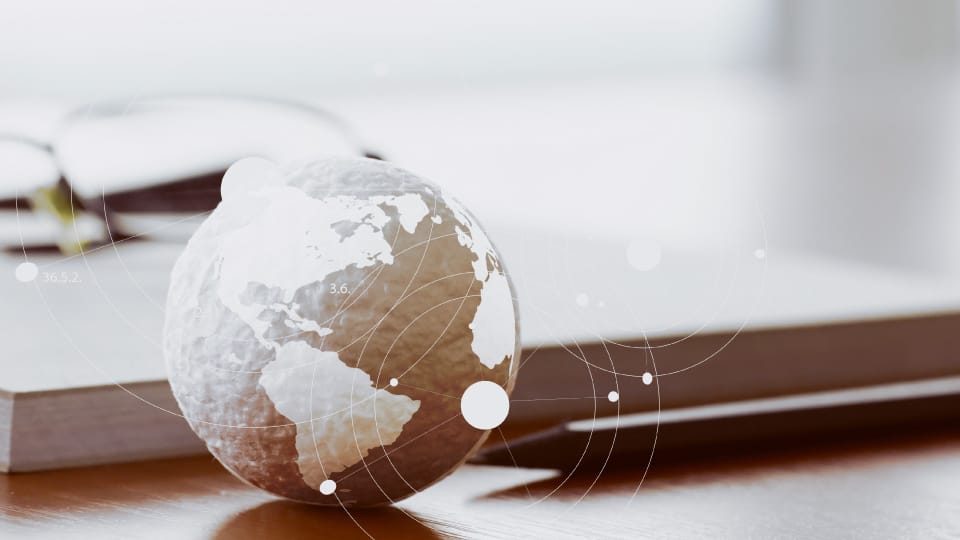 Mold Suppliers
Collaborate with local and foreign companies to develop moulds.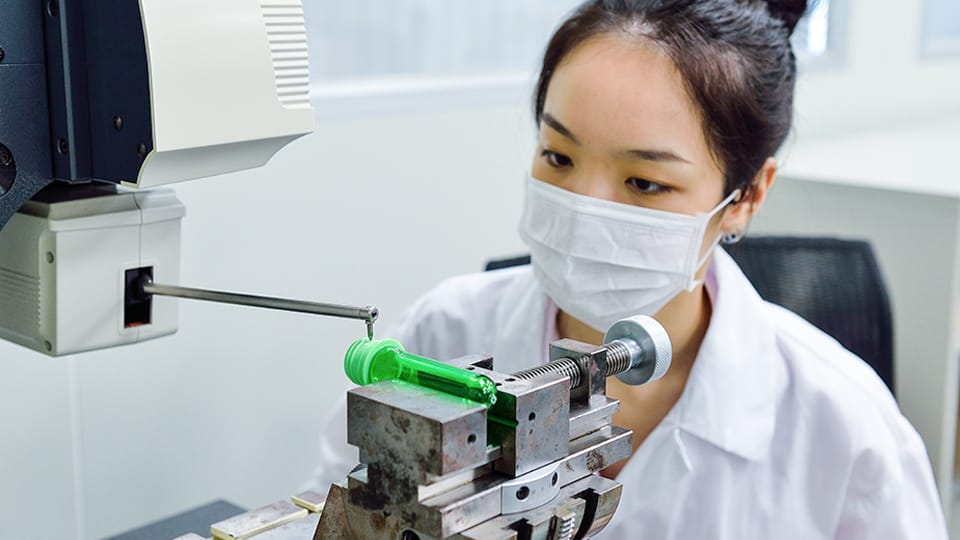 Quality Verification
Partner with or hire professionals such as FIRDI, PIDC, SGS and ITRI to accelerate product development and guarantee product safety.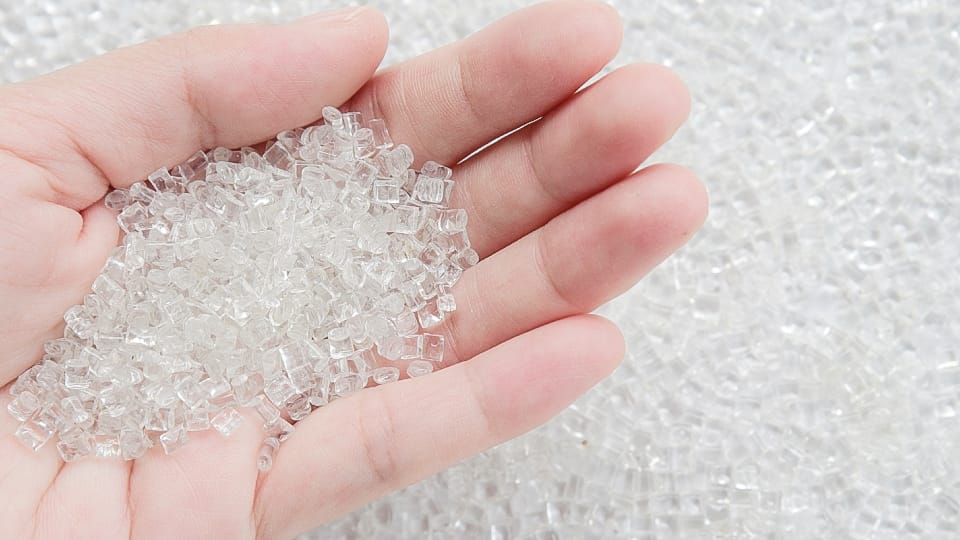 Raw Material Suppliers
Select from a list of approved suppliers including China Steel, CHALCO, Alcoa, Alcan, Cargill, CHIME', Huiyuan, Nanya, Far East and SHINKONG to produce safe products.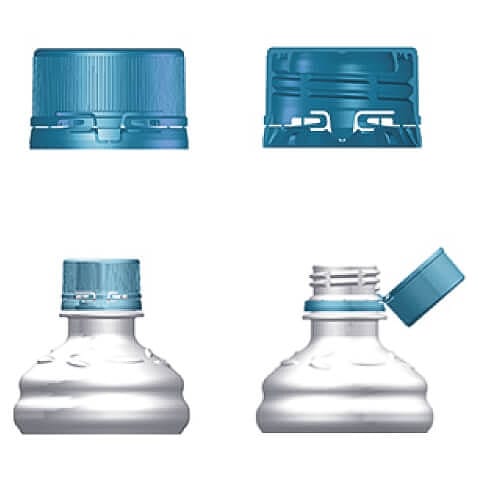 Screw cap connected closure:
Unique and novel pilfer-proof leaf Since 1994, THC has been leading the development of beverage by substituting aluminum closures on PET bottles with plastic closures, and designing this unique pilfer-proof blade closure with the following characteristics and functions.
Patented in Taiwan and sold exclusively.
Secure closure to firmly to the bottle prevent dropping and loss.
Highly convenient and can be opened by one hand.
Light-weight design
THC is extremely concerned with environmental protection, energy-saving and reducing carbon emission. Thus, we continue to reduce plastics consumption by gradually directing R&D towards design of functional, light-weight products.
THC has developed new 1810 aseptic closure (new design) to substitute the existing 1810 aseptic closure used domestically. The main difference between the two is the internal structure and design. Closure height has been decreased from 20.2 mm to 19.65 mm while its weight has been reduced from 3.1 g to 2.53 g, a notable 18% reduction. Used with the specialized 1810 bottle neck, the new 1810 aseptic closure is currently manufactured and delivered to various beverage plants in Japan. The new design will substitute the existing 1810 aseptic closure and become the first choice of beverage companies.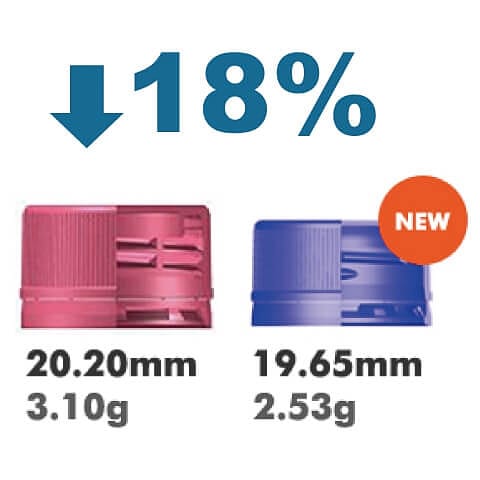 The specification of plastic closure products produced by THC is compatible with various packaging such as those of hot-fill beverages, carbonated beverages, aseptic beverages and package water.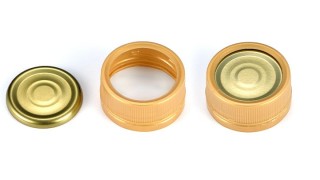 Composite vacuum closure
THC successfully developed the composite vacuum closure for easier and safer handling by the consumers.
Adopt highest food-grade plastics, iron sheets and rubbers that conform to food and health standards to produce our composite vacuum closures.
Able to replace traditional chicken essence closures and P.T. metal closures.
Able to withstand sterilization at 127oC , allowing safer product storage.
Deluxe aluminum closure with PE liner
Aluminum closures are generally used for alcoholic beverages. With the prevalence of counterfeit alcohols on the market, THC uses metal closure anti-counterfeit processing technology and collaborates R&D team from specialized developers to develop high-tech, anti-counterfeit closures to provide customers and consumers with greater assurance. Features of pilfer proof aluminum closure technology includes:
2D animation anti-counterfeit labeling technology
Transparent laser hologram heat transfer printing technology
Laser aluminum film heat transfer technology
Laser hologram labeling technology
DataDot DNA technology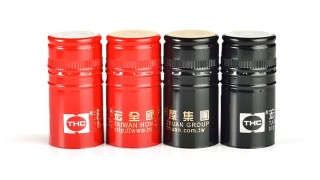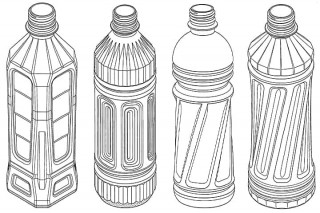 Patented design
Novel light-weight bottle with "multi-step" heat-resistant window design:
Able to tolerate hot filling of 90℃ without deformation
Able to fully absorb the positive pressure produced during hot filling and negative pressureproduced after cooling
Able to reduce weight and optimize functionality

Novel patented bottle design
Light-weight PET neck finish
THC is extremely concerned with environmental protection, energy-saving and reducing carbon emission. Thus, we continue to reduce plastics consumption by gradually directing R&D towards design of functional, light-weight product that reduces costs for customers and increase market competitiveness.

Light-weight hot-fill neck finish
Suitable for juice, tea, functional drinks and other hot-fill beverages that require heat-resistant crystallized neck finish.

Light-weight cold-fill bottle opening
Suitable for products like carbonated beverages, aseptic beverages and packaged water.
With its extensive history in developing label manufacturing techniques, THC became the forerunner in complying with environmental policies in 2007 by substituting PVC labels on the outer packaging of beverages and other products with environmentally friendly PET, OPS, OPP and LDPE labels.
Main functions of the perforated line on labels:

Increases efficiency of label removal from discarded containers and reduces recycling labor costs.
Encourages reuse of discarded PET bottles to prevent the wastage of resources.
Increases purity of recycled materials from discarded, maximizes resource reuse and achieves carbon reduction.
Eco-friendly label materials:

Eco-friendly label materials:

PET and OPS materials contain neither the six plasticizers nor the eight heavy metals. They comply with the current environmental regulations and are more suitable with increasing environmental awareness.
Increasing functionality to protect the nutritional value of food products

White, non-transparent PET shrinkable film is able to block UV rays effectively and prevents damages to dairy products and tea beverages due to light exposure. This preserves nutritional value and ensures consumer safety.

Source Management is Hon Chuan's Commitment to Environmental Sustainability
The Italian UV Flexographic Printing Machine BOBST MV, in Taiwan, only THC uses it in label printing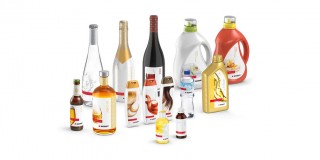 4 Flexography Advantages
High Quality Label Printing
Usage of UV Ink
Automatically color Management, Reduce color variation
one-button operating